For Sale
Beaver Mountain Property
$8,100,000 firm

Hunting Property in Colorado
Recreational Property in Colorado
Investment Property in Colorado

Beaver Mountain Location

Beaver Mountain is a mountain summit in Dolores County in the state of Colorado. Beaver Mountain climbs to 9,304 feet (2,835.86 meters) above sea level. Beaver Mountain is located at latitude - longitude coordinates (also called lat - long coordinates or GPS coordinates) of N 37.716382 and W -108.368142.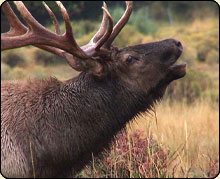 Wildlife in Beaver Mountain
The abundant Elk and Mule Deer roam freely in the dense Oak Brush timber. Beaver Mountain has an unequaled wild game habitat. Watch the video above to get a glimpse of Beaver Mountain's wildlife.

Hardwood
Beaver Mountain has many ponds, lakes and streams on its property that are full of trout. This helps hold the Elk and Mule Deer herds.

Beaver Mountain Cabin
A 2100 square foot lodge can be built and will be included, completely finished. If you choose for $150,000 more.
CLICK HERE for more details

Beaver Mountain Legal Discription
CLICK HERE
for maps and a legal discription of the Beaver Mountain property in Colorado.

Thacker Mountain Lodge Land and Timber Property Division has for sale Colorado timberland, for sale commercial property, for sale Colorado  land, for sale Colorado real estate, for sale Colorado property, for sale Colorado acreage , for sale Colorado  farms, for sale oxford Mississippi real estate, for sale oxford Mississippi homes, for sale oxford Mississippi football rentals, for sale oxford Mississippi condos, for sale oxford Mississippi retirement homes, for sale Colorado recreational property, for sale Colorado investment property, for sale delta duck hunting property, for sale Colorado duck hunting property, for sale Colorado outdoor property, for sale Colorado country homes, Thacker Mountain Lodge land and timber property division  has for sale just about any Mississippi land, timber, real estate, commercial, or property needs you might have. Call The Thacker Mountain Lodge land, timber property division today or email us at
properties@thackermountainlodge.com
The player will show in this paragraph

Beaver Mountain Ranch is located in Delores, Colorado, and at 9000 feet above sea level sits Beaver and Little beaver Mountain. Beaver Mountain ranch consists of 2731 deeded acres. This land and timber property offers some of the best Mule deer, Elk, Cinnamon Bear, large game hunting in Southwest Colorado. Beaver Mountain's property consists of Bush Oak, Oak meadows and Mountain Aspens, looking at Beaver Mountain you would think you were watching Jeremiah Johnson's "The Mountain Man or "The Outlaw Josie Wales as it could easily have been filmed here. Beaver Mountain is often refereed to as "The Hunting Sponge". This is due to Beaver Mountain's reputation of having and holding large herds of Mule Deer, Elk and other large Game. Beaver Mountain has many ponds, lakes and streams on its property that are full of trout. This helps hold the Elk and Mule Deer herds. Beaver Mountain has an unequaled mule deer and elk wild game habitat. The Dense population of Oak Brush timber allows the abundant wild elk and Mule deer to roam freely and unencumbered.

Accommodations are available 10 minutes away from Beaver Mountain, as shown by our video or if you want, we will build you Beaver Mountain lodge shown to the left, ready to pick out your colors for $150,000 extra. Beaver Mountain was previously hunted commercially for mule deer and elk, but has been hunted by only friends and family members for the last two years. Beaver Mountain has produced in excess of 40 big game animals, mule deer, and elk per year. This is where the Colorado Locals came up with the name "The Sponge". Beaver Mountain has only one main entrance, so access is very limited and local Colorado Game and Fish Officers keep a regular check on the property. Whether you are and avid hunter or a conservationist you owe it to yourself to check out Beaver Mountain. If you or your investment firm is looking for an investment piece of Colorado Mountain Property, remember there is only so much land, and Beaver Mountain is the best premium hunting and fishing property in the Southwest. Buy this piece of prime hunting property today and start hunting this fall, with your friends and family.

Contact us today at properties@thackermountainlodge.com
or call us at 662-871-8953



| | |
| --- | --- |
| | |
| | |
| --- | --- |
| Beaver Mountain offers some of the best elk hunting in Colorado. View the video above for a better look at the Colorado Elk. | Beaver Mountain has Cinnamon Bears. They are a variety of the North American black bear that has a reddish-brown coat. |

Thacker Mountain Land and Timber Property Division offers Beaver Mountain Elk hunting land for sale, Beaver Mountain is a mule deer hunting land and is for sale. Beaver Mountain has some of the best hunting land that Colorado has to offer. This hunting land for sale is one of the better Colorado Hunting Lands. Thacker Mountain Land and Timber Property Division offers Beaver Mountain Ranch as an investment land and not only for Elk Hunting, or Mule Deer Hunting. This is a premium Colorado Recreation land, and we have for sale Colorado hunting land, premium Colorado property, and deer hunting land. Thacker Mountain Lodge land and timber property division can supply what you need.

If you and your investment business partners are looking for hunting property for sale in Colorado, southern land for sale, Colorado land and timber, Colorado forestry land, Colorado timberland, Mississippi delta hunting leases, or Colorado ranches, you have come to the right spot Thacker Mountain Lodge Land and Timber Property Division is the perfect investment timberland company in Mississippi to help you with your needs.

Thacker Mountain Lodge Land and Timber Property Division also buys land and timber, Colorado land, Colorado investment land, and Colorado timber, and Thacker Mountain Lodge timber, land and property division also offers Colorado land management, Colorado premium investment property, Colorado premium properties, Colorado investment income property, Mississippi delta premium property and Mississippi premium delta investment property. Thacker Mountain Properties is your one stop source for Hunting , Colorado Recreational and investment Properties in Colorado. If you or your investment group is looking to get out of the stock market and purchase or invest in Mississippi land, timber, ranches, property, farms or Delta land, call The Thacker Mountain Lodge land, timber property division today or email us at properties@thackermountainlodge.com